Brazilian beauty Yasmin is the samba shemale queen. If you have any doubts, she'll prove you wrong with a personal virtual reality demonstration…while sucking your cock.
Yasmin Samba stars in Samba With Me (VirtualRealTrans)
Fuck Her in VR at VirtualRealTrans
Yasmin Samba is one of the most beautiful girls in Brazil. With her lush black hair, and soulful dark hair, she is a sultry babe who stiffens the cocks of every macho male she passes in the street. But can they guess, I wonder, what sexy secret she hides? That she has a penis herself that is always stiff and ready for action, as well as bigger than most of theirs. Would they even care? Any man who wouldn't enjoy smashing the tight hole of this shemale goddess is likely in need of some viagra.
Yasmin Samba Beautiful Brazilian Shemale VR Porn Pics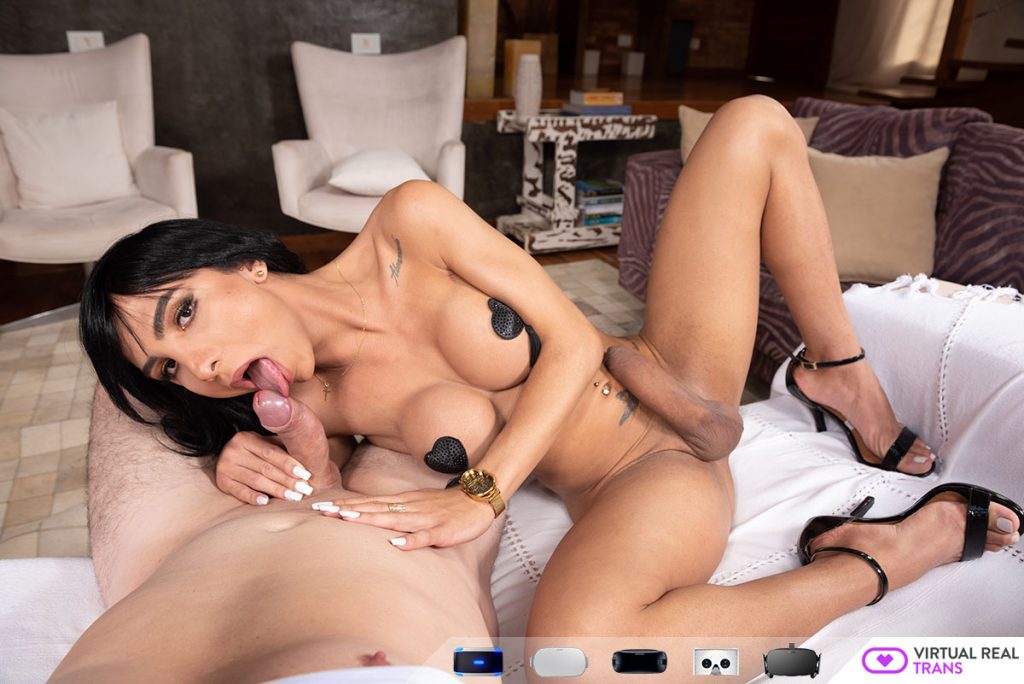 Hits: 695