Hard working Indian TS babe relaxes away from the office by playing around with an anal glass dildo.
>>Join Her In VR Now!<<
This busty Indian TS babe is a hard working business woman. During lockdowns, she is spending hours at her desk working remotely. It's all very stressful, and she's been told that working away on a computer all day is very bad for posture. Luckily, her physiotherapist has suggested to her a solution for back pain and stress that is perfect for a horny shemale. Every hour or so, she must get up from her desk, go into her bedroom, choose her favorite anal dildo, lie on her bed, and start to masturbate her tight Tgirl ass with it whilst playing with her dick! Now it's time for her masturbation exercise, and you're invited to join her on the bed in 3D virtual reality porn as she strokes her shemale cock and fondles her big juicy breasts, while she has her big glass dildo shoved deep inside her sweet ass. Lie back with her in VR as you both build towards a gooey sperm filled climax together!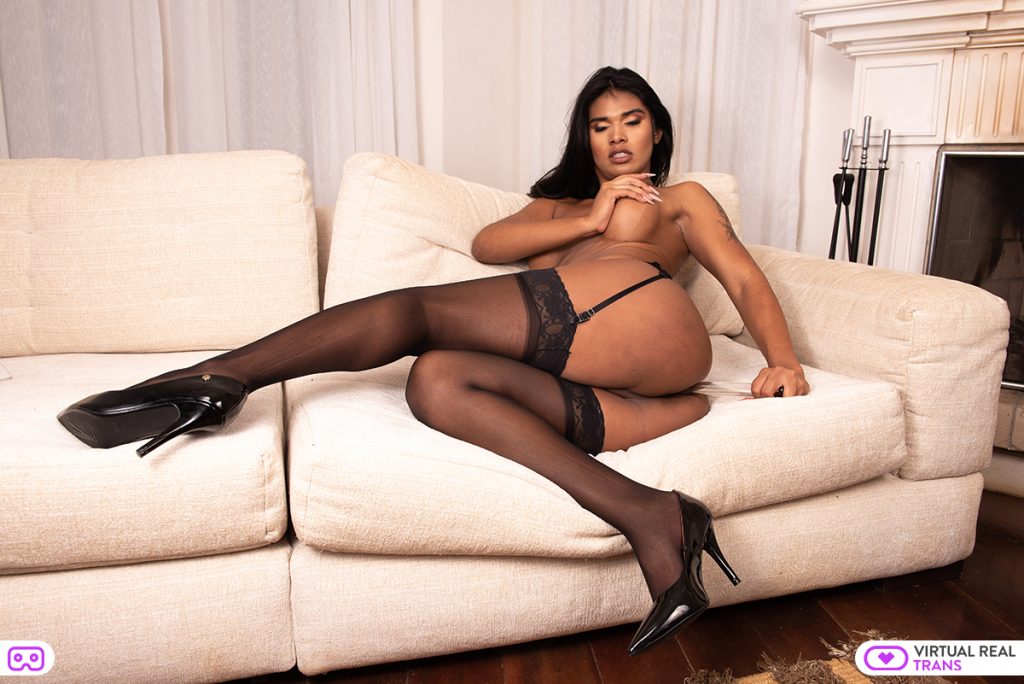 Hits: 583